I've noticed on Google this year that "Kauai Property Management Fee's" have been a heavily searched topic. With Kauai Real Estate booming, potential mainland buyer's seeking investment property on Kauai could be the reason. I hope to address general questions about Kauai Dreams Realty's property management fees through this blog.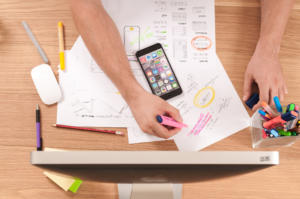 Kauai Dreams Realty only charges 10% commission off of the rent collected. For example, if monthly rent collected is $2,000, Kauai Dreams Realty will take $200 while owner of the rental receives $1,800.
This commission covers most services that Kauai Dreams Realty offers in property management; maintaining your investment, finding a qualified tenant, collection of rent, and accounting.
Maintaining your investment entails semi-annual or quarterly inspections of the home. I am also on call 24/7 for all emergencies that need to be repaired or addressed.
Finding a qualified tenant entails posting advertisements (Craigslist and Zillow), responding to inquiries, showing the home, sending out and vetting rental applications.
Collection of Rent entails rent direct deposit to our checking account, rent receipt by mail, or rent receipt in person.
Accounting entails keeping track of rent received, expenses paid, owner proceeds sent, commissions collected, creating, and mailing monthly and annual statements to the owners.
Kauai Dreams Realty has an hourly service rate for when homeowner requests Property Manager to be their Project Manager. Project manager services come into effect when property manager spends time at the rental, overseeing repairs with the repair worker. I could spend up to a full day at a rental depending on the project. The fee is $35/ hour.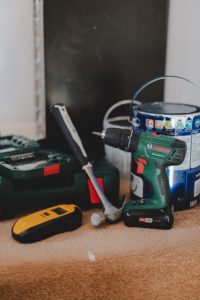 For example, I am your property manager for your rental here on Kauai. The tenants have reported electrical and plumbing issues in your home. You want me to be at the rental to oversee the plumber and electrician do their work. In this scenario, I will clock in to your rental and clock out. I will collect $35 per hour for my time spent being project manager.
I won't be charging the project management fee for checking up on a repair. Checking on completed repairs will be free of charge. If the home is occupied, tenants can help us check on completed repairs. I will only be charging this fee if an owner expects for me to stay at their home while repairs are being completed. If owner's want me to oversee the project.
The aforementioned fees are the main ones that are incurred in Property Management at Kauai Dreams Realty. KDR looks to dial in all the rentals that we manage so it is as smooth as collecting the rent, taking our KDR 10% fee, and disbursing the owner proceeds to the owner.
Visit our website at www.kauaidreams.com. Thank you!