Aloha from Kauai!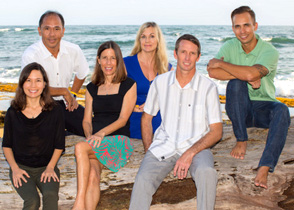 Kauai Dreams Realty is teaming up with Title Guaranty and Security National Mortgage for another First Time Homebuyer class. Click here to see the flier. Homeownership has to start somewhere let this class be your first step. Its possible a way to homeownership will go over the first step's a person has to take in order to purchase a property here on Kauai! Please call or text Kela 652-6173 for questions or to RSVP, space is limited!
Kauai Dreams Realty  License #RB-14203, is a real estate company that specializes in representing Kauai buyers and sellers in the sale of real property. Principal Broker and Owner Julie Black has over 30 years of Kauai real estate experience. In July of 1997 Julie Black started Kauai Dreams Realty and currently has 7 other licensed agents with the company.
Kauai Dreams Realty and Julie Black have been voted consistently as "Best of Kauai real estate company/agent" for numerous of years. Kauai Dreams Realty is able to provide knowledge and expertise in today's Kauai real estate market. We are ready to put our best to work!
Our office is located in the historic Seto Building on Kuhio Highway in old Kapaa town. We service the entire island of Kauai. Please feel free to stop by, our office hours are Monday to Friday 9:00 am to 4:00 pm. For more information, please call us at (808) 822-7774 or e-mail us at support@kauaidreams.com. Feel free to also contact the agent of your choice from our Team page.
Don't forget to check out our company's Whats My Home Worth on the upper right of our home page and also our Blog to be updated on the latest Kauai Real Estate.