Brief history on Princeville Sealodge
One of the oldest condominium projects in Princeville is the Princeville Sealodge I. Completed in 1974 the Developer Lalakea Corp. chose an ideal spot for this cliff top full ocean view project. Many units have unobstructed ocean views while some units have partial ocean views. The project is uniquely designed for Kauai. It is a low rise building with redwood/cedar shakes that have turned a rustic grey.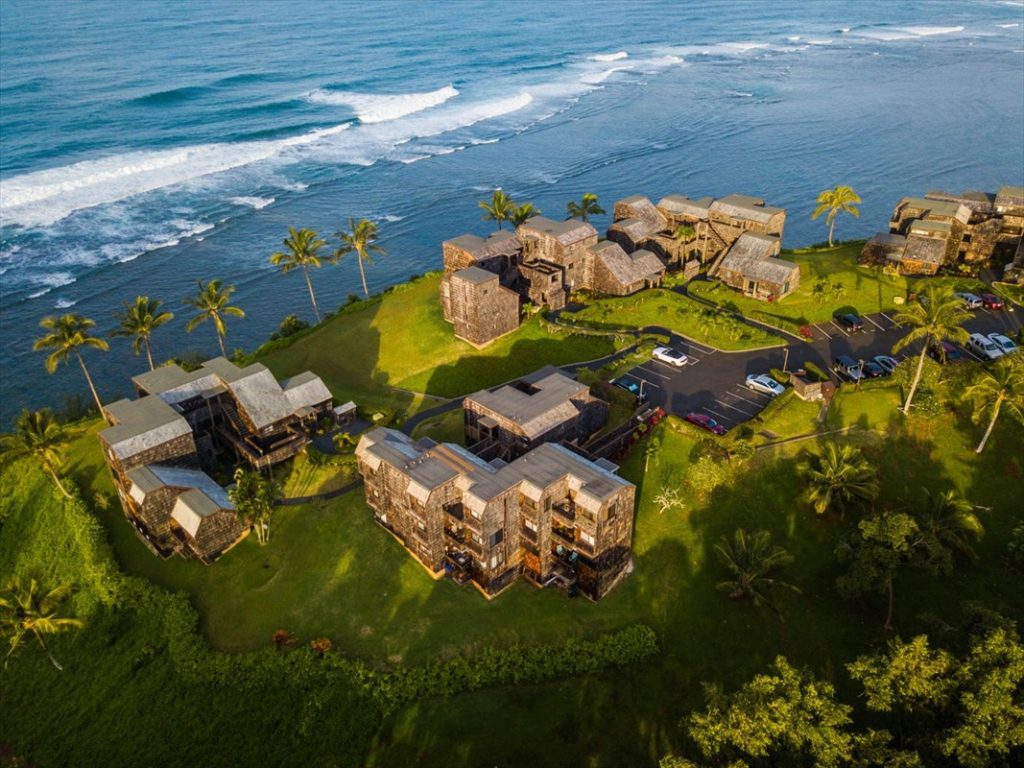 There are 50 units in total at the Princeville Sealodge I:
QTY           BD/BTH             LIV SQ FT       UNIT
5                    1/1                      627            A-1,B-4, C-3, D-4,E-1
6                    1/1                      564            A-5,7, B-9,12, C-6,9
1                    1/1                      696            A-2
2                    1/1                      571            A-6,8
1                    2/1                      818            A-3
1                    2/1                      818            B-7
2                    2/2                     809           A-4, C-1
2                    2/2                      809           D-7, E-6
2                    1/1                      630            B-1, E-4
4                    1/1                      629            B-6, B-10, E-9, 12
6                    1/1                      633            B-2, 3 D-2, 3 E-2, 3
10                  1/1                      633             B-8, 11.D-5, 6, 8,9, E-7, 8, 10, 11
2                     2/2                    812             B-5, E-5
2                     1/1                     628             C-2, C-4
2                     1/1                     629             C-5, C-8
1                     2/2                    811             C-7
1                     2/1                    809             D-1
Sealodge II:
Sealodge II was constructed in 1974. It consists of 4 buildings & 36 units. Located next door to Princeville at Sealodge I. There are 62 parking stalls. The ocean views are spectacular. Both Princeville at Sealodge I & Sealodge II are zoned for vacation rentals. Many units are successful vacation rentals with a consistent clientele and income stream.
Thinking about buying or selling at Princeville Sealodge
If so, give me a call 808 652-6174 or email me julie@kauaidreams.com.
Interested in seeing which units are Sealodge are currently for sale? Click the link below for current inventory Sealodge condos for sale. Sealodge 2 is next door to Sealodge 1 and built a couple of years after.

What makes Princeville Sealodge special
From your Sealodge condo you can walk the Sealodge Beach Trail to the private "Sealodge Beach".
I wouldn't call Sealodge a luxury condo. Because it's smaller than most Princeville condos. However, its location will impress you! Authentic, comfortable and laid back – like Kauai. Located at the end of Kamehameha Road its quiet and away from traffic but near all the resort amenities of Princeville. You can hike to nearby beaches or it's a quick drive to Hanalei Bay.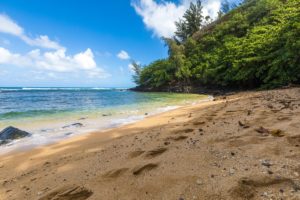 Winter time is whale watching season and big surf season. Both won't disappoint. Summertime the bay can become as calm as a lake. This invites canoe paddling, swimming and other calm water sports. But there's no pressure on Kauai. Beach walks and sunset drinks from the bay or your condo are encouraged. Sealodge at Princeville condos are in the VDA and it is legal to vacation rental out the units. Owners can live there full time, part time or just vacation there.
How much is my Sealodge unit worth?
Do you want to be updated on the current sale prices at Princeville Sealodge or do you want to know how much your unit may be worth? Click on the button below and I will email your request promptly.

Julie Black RB-14203 CLMHS, CRS GRI
1435 Kuhio Hwy, Kapaa, HI 96746
808 652-6174