Kauai Foreclosures, Kauai REO, August 2020 List
This blog is a list of foreclosure or bank owned (REO) properties for sale on the island of Kauai.  Refer to www.kauaidreams.com for more Kauai REO & Kauai foreclosure properties.
ACTIVE KAUAI REOS, KAUAI MLS LISTED: (HIGHLIGHTED MLS NUMBERS ARE LINKS):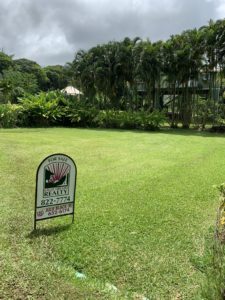 7079 Alamihi Rd, Wainiha

. 11,375 sqft of vacant land.MLS# 641306.  $293,900. Owned by Deutsche Bank National Trust Company.
2963 Pua Nani St, Lihue. 4 bedrooms 3 bath built in 1993. $ 624,900. Large corner lot in the established Pua Nani subdivision. Priced below the 2020 tax assessment of $732,900. Great location with curb appeal. MLS# 639555. Owned by RESIDENTIAL CREDIT OPPORTUNITIES T
Hookena at Puhi #204. This 3 bedroom 2.5 bath with 2 car garage condo has been remodeled and is move in read. MLS# 638790. $519,900. Owned by Hudson Homes Management LC. for US Bank Trust.
KAUAI REOS WITH ACCEPTED OFFERS/IN ESCROW:
Kauai REO-Foreclosures SOLD for May/begining of June 2020:  
4581 Kehau Dr., Kalaheo.  5 bedrooms 3 bath newer home with views. Fenced yard. $679,900 MLS #638566 Owned by Wells Fargo Bank. Sold for 675,000 CNV 7/21/20.
6645 Waipouli Rd, Kapaa. An older fixer on 5.4 acres. $650,000. MLS#637071. Owned by Hudson Homes Management. Sold for $750,000 7/17/20.
3663A Papalina Road, Kalaheo. Some bank owned homes are not your typical starter home. This large view home has upgraded details and a large usable 1.5 acres. $1,125,000. MLS#636796. Sold for $1,095,000 CNV 8/7/20.
Editorial: 
So I skipped last month's blog. There have not been to many new Kauai REO assignments but some properties in my queue are finally coming the market. I do have 2 Kilauea REO's coming on the market. One should be coming on in a week or 2. It will be the cheapest priced house in Kilauea. Let me know if this is something you may be interested in.
Aloha Julie 808 652-6174-cell julie@kauaidreams.com
Kauai Foreclosure's, Kauai REO, August 2020 List