At Kauai Dreams Realty, it is a top priority of ours to find all of our Long Term Rental Owners the most qualified tenant(s) that are available. If you are an interested renter looking for a rental, more than likely you'll need to complete a rental application. Here is some information on how we screen your rental application  at Kauai Dreams Realty:
Rental applications should be 100% complete! We appreciate completed applications with no blanks. We're going to take the time to review 100% of your rental application so please take the time to make sure that it is 100% complete. Use n/a if not applicable.
The Property Manager will screen all rental applicants. We are looking for good tenants who paid their rents on time and have basic common sense about property maintenance.
We screen all work, residence and personal references. So please provide contact information for each respective party.
We verify employment income! We'll call your work references and we ask for your last months' worth of paystubs.
If pets are allowed they will need to have a current (dog) licensed. A current veterinarian on island. Applicable shots and be spayed or neutered. Dogs and cats will be required to be on some sort of flea & tick program. And we will want to interview the animal. Don't worry we won't ask them to many questions. :).
If an applicant proves acceptable, we then prepare a Hawaii Association of Realtors Rental Agreement along with Kauai Dreams Realty Addendum to the Rental Agreement and the Move Out Procedure Addendum. A pet addendum is also required if applicable.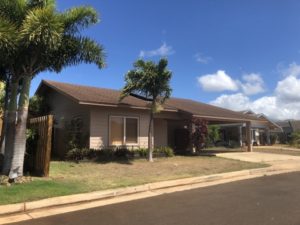 The ideal tenant will pay their rent on time, adhere to terms of the rental agreement, and  have a basic knowledge about home maintenance. They will inform us immediately about problems and not let a leak rot the kitchen sink cabinets or fill up the cesspool.
This house will be coming up for rent,
At Kauai Dreams Realty we do long term rental property management for the island of Kauai.  We have procedures and practices that insure we obtain the best match for the renter and house or condo. If you are looking for an on island long term property manager. Please drop us an email or give us a call.
Julie Black – Principal Broker julie@kauaidreams.com 808 822-7774.
Michael Lindsey– Property management tech. kdrteam2@gmail.com 808 822-7774.
Kauai Property Management, Kauai Property Manager, Kauai Rentals.