Most Commonly Missed Residential Rental Property Tax Deductions
I have written this blog using information from Clear Value Tax Certified Public Accountant Brian Kim of Chicago, IL. Brian and Clear Value Tax have their own YouTube Channel, providing tax and financial information, instruction and guidance. In the following video Brian goes over the most commonly missed residential rental property tax deductions.
The following tax deductions are the most commonly missed in investment property taxes per Brian Kim:
Refinancing Costs: Amortization of the Refinancing Costs.

Special Assessments.

Depreciation of home, addition or improvement.

HOA Fees.

Insurance Expense. You can write off insurance expenses associated with residential rental property.

Utilities that the owner pays for.

Commissions paid out to a third party; property manager, broker, etc.
If investment property applies to you and you aren't or haven't been writing off these items, it's time to start!
I want to be your Property Manager if you own investment property on Kauai. 
Here at Kauai Dreams Realty, we help our home owners keep an organized record of their repair expenses, commissions paid out to the Property Manager, when applicable GE tax filings. When tax time rolls around, the owner is ready for tax season. At the end of the year, we provide an itemized statement to our owners that can be forwarded to your CPA for accounting and tax purposes. 
The General Excise tax in the State of Hawaii is collected at a higher rate per capita than 47 other states in the U.S. Vermont and Nevada are the only two states where state and local excise tax collections per capita are higher. The General Excise tax will be a deduction for all homeowners of investment property in the State of Hawaii. Keep a good and clean record of your General Excise Tax Payments; you will need the documentation for tax season. 
Investment properties are a good tax shelter if you're concerned about paying the least amount of taxes to Uncle Sam possible. If you are an owner of investment property, be cognizant and mindful that there are several tax deductions that you qualify for; it is wise to consult with a CPA and ensure that you are writing off ALL of the tax deductions in which you qualify. 
By state, tax laws and rules may vary. Here are a few names of CPA's on the Island of Kauai:
Robert T. Nii; (808) 652-6583; island-cpa.com.

Randy Kojerski; (808) 631-8264;

info@cpakauai.com

.

Emmett De Ville; (808) 826-9664;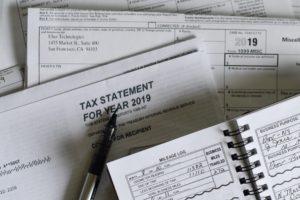 At Kauai Dreams Realty, we do draft and send a 1099 to each homeowner of investment property that we do business with. The 1099 is for gross rents collected and will be mailed to the mailing address of each homeowner. There may also be scenarios for homeowners where they need to send out a 1099 to a third party for work that the third party completed at the investment property. If you are an investment property owner here in the State of Hawaii, County of Kauai, hiring a CPA will benefit your business! CPA will keep you on track and organized as it pertains to accounting and taxes; they'll know what to do with the 1099 you receive from Kauai Dreams Realty and know how to help you send out a 1099 to any third party requiring one from you the homeowner. 
My Uncle manages my grandmother's investment properties on Kauai in addition to working a second job. When he started management, he'd do all of the accounting manual and as time passed, he found himself either not having enough time to do rental accounting or not making any time for the task to be completed. After several years of manual accounting, my uncle hired a CPA to help relieve him of that responsibility. He says it is the best decision he's made pertaining to the rentals; he has more free time and less stress. 
My Uncle's next decision hopefully is Property Management with Kauai Dreams Realty. We will be able to do for him in regards to management of his investment properties, what his CPA does for him in regards to his accounting and taxes. 
If you are already working with Kauai Dreams Realty in Property Management, Thank You! And if not, hope we'll cross paths one day! Please call me at 634-4502 or email me at:  kdrteam2@gmail.com. Mahalos and Aloha!
Michael Lindsey, Property Manager, Kauai Dreams Realty