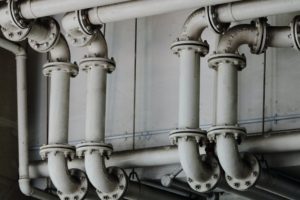 Do you want to know why it's so important to hire a Kauai property manager? I'd like to share a story.
On a weekend, I was at home doing some handyman work. My uncle, friend, brother, and I were doing spring cleaning. Fixing baseboards under sinks, cleaning under sinks, and put in a new kitchen faucet.
This particular weekend I got a call from someone about one of our rentals telling me that water was flooding down the carport driveway and it appears to be coming from inside the house. This call came from a past tenant of a long-term rental KDR manages. I asked him how he knew about any problems at the rental? He now lives on Oahu. He replied that his friend and one of the neighbors to the home called him letting him know; told him I need to know ASAP!
I took down this neighbor's phone number, thanked my past tenant, dropped everything that I was doing, and drove to this rental which for a Kauai resident was a journeys away from my home. This is Saturday afternoon. When I got to the home I confirmed what my past tenant and the neighbor said. Water was leaking from inside the home, into the carport, down the driveway.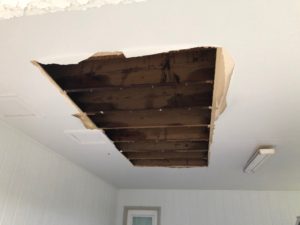 I seen what was going on in the carport and down the driveway, than proceeded to make my way into the home. I inspected the entire downstairs and found no water leaked anywhere. When I went upstairs, I found the source of the leak. I shut off the water underneath the vanity where water was leaking. I took videos of the carport, driveway, and the bathroom where I found the leak.
After taking videos and inspecting the inside of the home, I met with the neighbor who made the initial call to my past tenant, we went to the County Water meter and shut that valve off. We went to the home water meter and shut that valve off. This neighbor provided me with towels so I could dry the floors where there was water in the home upstairs.
Since this incident we have hired a licensed contractor, mitigation/remediation team, home inspector, plumber and electrician all involved in restoring this home through the home owner's insurance. I was told Kauai Dreams Realty acting as quick and swift as we did saved our home owner a lot of money in damage and repairs. Shutting the water off when we did was crucial because after the hygiene test it was apparent the water went into each room upstairs and was traveling fast.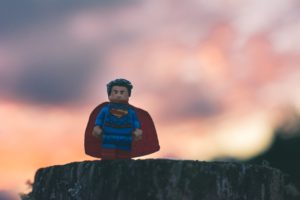 Kauai Dreams Realty has established solid relationships with many vendors over the years. An example of this would be with Aloalo Place and this story. The licensed contractor who's been helping me with repairs spoke to the insurance adjuster for me and advocated that the insurance company pay for full reconstruction. Our licensed contractor's knowledge and insurance claim expertise helped Kauai Dreams Realty's home owner max out this insurance claim. Instead of paying for the minimal, we have completed mitigation/remediation on the entire upstairs, have demoed moldy and bad drywall to hang new drywall, and the entire upstairs flooring will be replaced. This is in addition to the electrical repairs completed and the reconstruction of the upstairs guest bathroom.
Julie and I are very serious in maintaining and taking care of our long term rentals! And we work with trustworthy, honest and hard working vendors! I just wanted to share this story! Aloha!
If you are a home owner who owns more than one property and are looking for a property manager, please call me at 634-4502.
You can check out this County of Kauai link https://www.kauai.gov/Government/Departments-Agencies/Planning-Department/Additional-Dwelling-Unit-ADU-and-Additional-Rental-Unit-ARU if you own one home and want to start with an ADU, ARU or Ohana dwelling that you can manage.
Here's an IRS link that illustrates the tax benefits if you own a rental https://www.irs.gov/businesses/small-businesses-self-employed/tips-on-rental-real-estate-income-deductions-and-recordkeeping.