One of the big reasons why I decided to accept the Long-Term Rental Property Management position at Kauai Dreams Realty is because of my grandpa. I heard stories from family when I was younger about how he was able to obtain property for each of his children via Real Estate, use these properties as rentals for tax benefit, and help Kauai families who needed a home. Recently, I sat down with my grandma and received the refresher course on all the stories I'd heard growing up about my grandpa in Real Estate.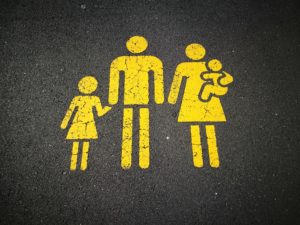 When my grandpa turned 30, he moved his family from the mainland back to Hawaii. He and his ohana lived on Oahu for a year before moving to Kauai for good. That year he and his family spent on Oahu was an important year for my grandpa and his long-term plans. My Grandpa spent much time with his older brother while he lived on Oahu. His older brother was a successful Realtor on Oahu. He introduced my grandpa to Hawaii Real Estate, taught him the ins/outs, do's/don'ts, and encouraged him to study to get his real estate license.
My Grandpa and his ohana moved to Kauai after their one year stay on Oahu. My Grandpa accepted a job with Hawaiiantel before arriving and was ready to execute on his long-term plans. His older brother set him up with a Realtor/Broker on Kauai. My grandpa got his real estate license, and eventually was simultaneously doing real estate part time, while working at Hawaiiantel.
Working at the utility company turned out to be advantageous for my grandpa. First, he'd have opportunities to talk to homeowners who were moving out of their homes. When people were moving back in the day, Hawaiiantel would go to the properties and inspect the lines that they ran for customers. Through the gift of gab, he'd find out from the owners whether they were selling or renting, and if they needed real estate help. Regarding rentals, he'd explain the benefits of property management and would refer these properties to his broker. 5 important reasons to hire a Kauai Property Management Company if you own investment property on Kauai and Why you need to hire a Kauai Property Manager.
Second, he was also able to assist interested coworkers in purchasing their homes and properties. When my grandpa would see something reasonable, he'd ask his coworkers if they would like to buy it. Those who were interested would sit down and run the numbers with my papa. If it was viable for his coworker and their ohana to make the purchase, they'd proceed with the transaction. I believe my grandpa would act as dual agent in a lot of these scenarios.
Through the years and up until he retired from Hawaiiantel, my grandpa was able to do well in Real Estate, helping local and mainland sellers, as well as Kauai families purchase property on Kauai. He was also able to obtain a home and property for each of his children. He said it would be their kuleana when they were ready for the responsibility. By the time he retired from Hawaiiantel, my grandpa's children were young adults. He would use his children's kuleana as affordable rentals for Kauai families who needed a home.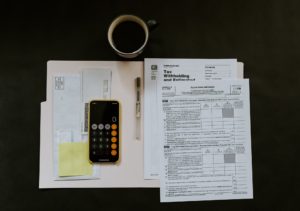 Through owning rentals, my grandpa was able to implement tax shelter. He'd minimize his tax bill to Uncle Sam as much as federal and state tax law would allow. Commonly missed tax write offs with regards to residential rental properties.
My grandpa's experience in Real Estate has been fascinating for me to ponder. Now that I work in Real Estate full time, I better understand the strategies that he implemented to ensure that he helped his friends, and that he obtained a kuleana for each of his children. I hope to follow his example and maybe emulate him as I pave my path in Real Estate.
If you have any questions about this blog or Kauai Dreams Realty Long Term Rental Property Management, please call me at 808-634-4502.