Are you looking for help in pool cleaning and maintenance? Call Da Pool Guy
As a Realtor on Kauai having to contact various businesses like handymen, lawn care, contractors, electricians, painters at times these tasks can be frustrating. Or at least lately. Everyone is busy and has a wait list. Luckily as an agent I've made connections with some people that will respond to me quickly no matter how busy they are.
A friend of mine is taking off on his Pool maintenance business and has years of experience on Kauai. He does cleaning, maintenance, and daily services. From condo projects to someones back yard pool he has you covered and will service the entire island of Kauai.
He is known as Jeremy "Da Pool Guy" (808) 652-5669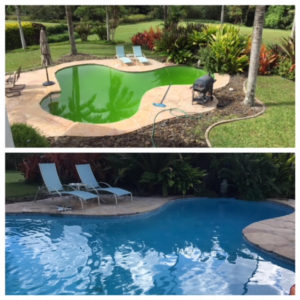 Pools on Kauai
What are your takes on pools living on Kauai?
I've only sold a few homes with pools. Buyers that I have had looking for residential homes dont seem to care for pools although when it comes a condo I find people think having a pool is a benefit. I have heard from a client that they are a lot of upkeep. Hence I see the need of hiring a pool guy.