Screening and Vetting Rental Applicants Is Smart For Long Term Rental Homeowners.
For owners of investment property, specifically long term rentals, finding a good tenant whom will care for and protect your home is of the utmost importance. I've heard many stories of tenants not taking care of homeowner's rental property, resulting in lawsuits or full renovation paid for by the homeowner. One of the homeowners I work with currently shared with me that their past tenants did some real damage to their home. When their home was returned to them, the owners decided they needed to renovate. Their home was a disaster and in shambles. The cost of full home renovation was paid for by the homeowner.
If you are an owner of investment long term rental property, we at Kauai Dreams Realty want to work with you and find you an A paper, vetted tenant for your home.
Our process for selecting the most qualified tenant are as follows:
Complete a Hawaii Association of Realtors Standard Rental Application.
Calling their past and present landlords.
Verifying employment income.
Requesting checking/savings accounts.
Calling personal references.
Confirming and checking credit references.
Background checks.
Complete a HAR Standard Rental Application
At Kauai Dreams Realty, it is a top priority of ours to find all of our Long Term Rental Owners the most qualified tenant(s) that are available. We start to accomplish this task by having all interested parties complete a Hawaii Association of Realtors Standard Rental Application. Rental applications should be 100% completed by the inquirer. We take the time to review 100% of their rental application.
Calling Past and Present Landlords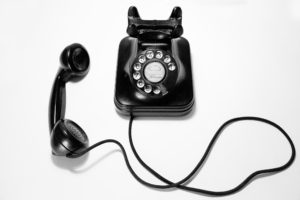 We call past and present landlords listed on these rental applications. It is important for us to know if we are speaking to a Realtor Property Manager or a private owner when we are calling for reference. We will perform due diligence in verifying that the contacts put on our rental applications for past and present landlords are Realtor property managers or a private owner. We utilize the MLS and HIS in determining if we are talking to a Realtor or owner. If we determine that we aren't talking to a Realtor or the owner, and the rest of the rental application is subpar, we will move on to the next rental application available.
If the rest of the rental application looks good and we're unable to verify if past and present landlords are Realtors or the owner, we will put in effort to determine the credibility of this landlord's statements in regards to their tenants. We will find the actual owner of the home and the Realtor who helped this owner with the purchase,  ask them questions to verify that this landlord is indeed legitimate before taking any of his statements as credible. We utilize the Multiple Listing Service, Hawaii Information Service, Zillow, Trulia, Hot Pads, Craigslist in finding the current owner or their Realtor.
My broker Julie Black has vast experience to pull from in this regard. I follow good instruction from Julie when we cross these bridges and make these determinations.
Verifying Employment Income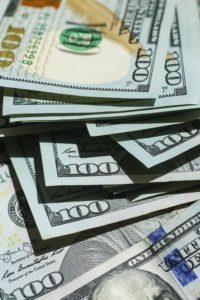 We verify employment income! We ask for rental applicants last months' worth of paystubs or for their income tax returns if they aren't a W-2 earner. If they do work for an employer, we will call their supervisor and verify their employment with the company.
Requesting Checking and Savings Account
We are looking for savings to be 3 times the amount of the monthly rent, outstanding bills, unpaid balances, bad checks, etc. We want to confirm that the rental applicant is in good standing with their financial institution.
Calling Personal References
We do call rental applicant's personal references. We don't put a lot of weight on personal reference conversation, but we do call them. Occasionally, they'll be very helpful in our decision-making process. There have been instances where personal references came to KDR's rescue. You can ask me about the example I have in mind if you call responding to this blog.
Confirming and checking Credit References
We ask rental applicants to provide credit references so we can call to ensure that loans and notes are current and not past due.
Background Checks
We use Ho`ohiki, www.hoohiki.courts.hawaii.gov/, and the Hawaii Criminal Justice Data Center, ag.hawaii.gov/hcjdc, to do background checks on the applicants. The applicant's present and past landlords get checked too.
I would like to talk story with you if you own a long term rental and need a good tenant. My cell contact is 808-634-4502. Thank you for reading this blog on checking rental applications. Aloha! **The photos below come from the same property.
We don't want this from our tenants….
                                        We want this!!!