Inventory on Kauai still remains tight under $500,000. I remember thinking this a year ago and its still the case. Its such a great time to sell or buy right now! Interest rates are at an all time low to buy. If a residential property worth is around or under $500,000 there is no inventory that makes it a great time to sell. The median price of a single family home in Kapaa for June 2016 was $580,000 with 23 homes being sold compared to last June 2015 13 units were sold with a median price range of $445,000.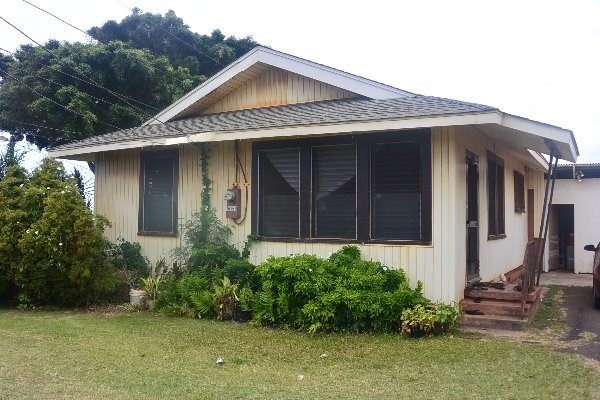 Right now in Kapaa I am selling the lowest priced residential property you can get that's not a CPR. Right now everything under $335,000 is a CPR this is full ownership! Located at 5053 Kawaihau Rd. in Kapaa right next to St. Catherine Church and Kapaa Elementary school. Priced at $335,000. Fix and flip or fix and live. This home is a fixer upper. From the north shore to Kalaheo I doubt someone will be able to find a better deal right now! Click on the photo for the complete description.
This home features 3 bedrooms, 1.5 baths, kitchen, living room, and family room. MLS#296254
Financing available through Finance Factors! Contact loan officer Ron Cole (808) 651-7052, RonC@financefactors.com with Finance Factors. Some lenders might not lend on an older home in this condition. Talk to Ron to see if you can get pre-qualified for a loan on this property.
Here is a picture of some clients in their new property. This home also needed TLC which the new buyer did himself. Way to go!